Same-Visit Crowns in Westport
---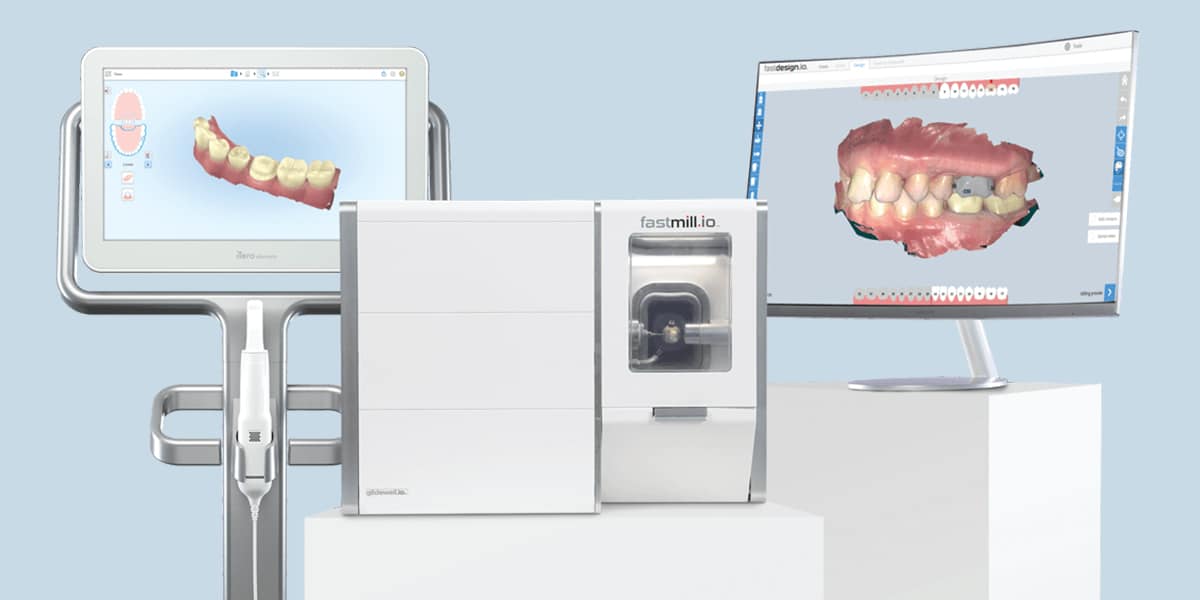 ---
Mark S. Roisman, DMD provides same-visit crowns in Westport, CT. Call 203-227-6338 to learn more and schedule your appointment.
Our practice offers state-of-the-art technology from glidewell.io to provide dental crowns and other restorations in a single appointment at our office. Traditionally, dental crowns required two visits to the dentist with a few weeks' wait in between while your restoration was being fabricated by a dental laboratory. Same-visit crowns streamline the process, allowing us to prepare your tooth, fabricate your crown, and bond it in place all in a few hours.
We use same-visit crowns to repair teeth that are decayed, broken, cracked, misshapen or worn. The material used to make your crown is carefully chosen to blend in with the rest of your smile for a natural look. Same-visit crowns made with glidewell.io CAM technology are durable and realistic, restoring both function and appearance to your tooth.
---
The Same-Visit Crown Process
---
Dr. Roisman uses the iTero Element digital impression scanner to create a 3D model of your teeth. This advanced scanner eliminates the need for messy, uncomfortable impression material and provides us with a more accurate model of your smile. Your tooth is prepared for the crown by removing areas that are decayed or damaged, leaving behind only the healthy portions of your tooth structure. Another digital impression is taken once the tooth is prepared, which helps us create a crown that fits securely.
With the help of CAD technology, Dr. Roisman designs your crown and ensures that it will interact properly with the rest of your teeth. This design is sent to our milling machine, which carves your crown from a solid piece of tooth-colored material. The finished crown is bonded to the prepared tooth and you're ready to leave our office with a beautiful, healthy smile.
---

Before and After: Broken Tooth
---

Before and After: Large Filling
---
---
Frequently Asked Questions About Same-Visit Crowns
---
---