Dental Implants in Westport
---
Mark S. Roisman, DMD provides dental implants in Westport, CT. Call 203-227-6338 to learn more and schedule your appointment.
Although dental implants are more popular than ever, they have been used to replace missing teeth for decades with great success. The reason dentists recommend dental implants is because they replace teeth both above and below the gum line; dentures and bridges only replace the visible portion of the teeth.
Why does this matter? By replacing the roots, dental implants prevent bone loss in the jaw and facial collapse. Because dental implants function much like natural teeth, patients find that they are more stable and comfortable than dentures. 
Our practice provides the following types of dental implant restorations:
---
Single Tooth Dental Implants
---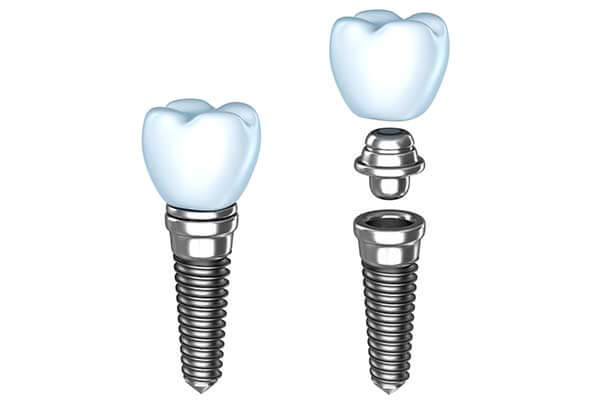 ---
A single-tooth dental implant is made with three parts: the dental implant itself, a crown to replace the visible portion of your missing tooth, and an abutment that connects the two. Unlike a traditional bridge, a single-tooth dental implant replaces a tooth without requiring any support from neighboring teeth.
---
Implant Supported Bridges
---
---
When multiple adjacent teeth are missing, an implant-supported bridge can be used to replace them. Two implants are used to replace the outermost missing teeth and serve as supports for a dental bridge.
---
Implant Supported Dentures
---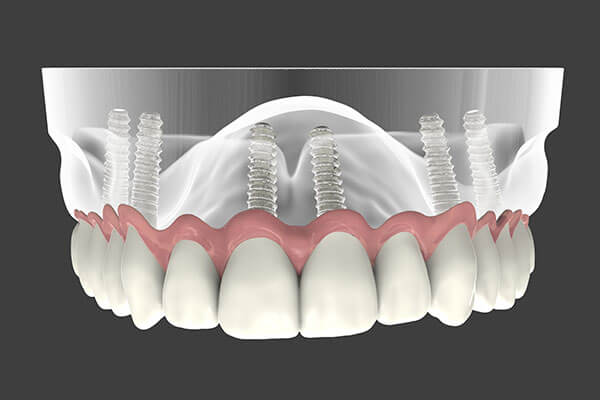 ---
Implant-supported dentures can be full or partial and fixed or removable (snap-on). No matter which type of implant-supported dentures you choose, you'll find that they're more comfortable and stable than traditional dentures. They'll never slip, fall out, or rub against your gums; because they are supported by dental implants, you don't need to use messy pastes and adhesives to keep them in place.
---
Full Arch with Only Four Implants
---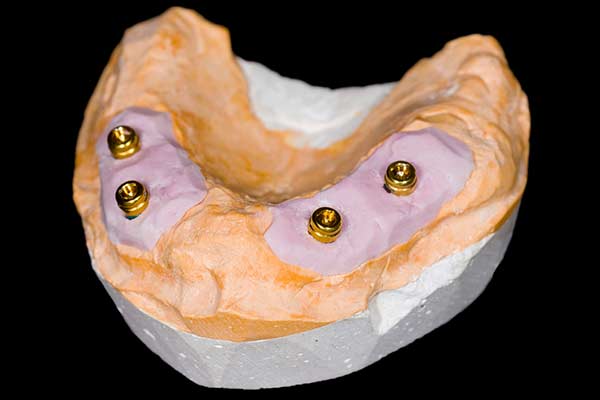 ---
This procedure allows us to replace an entire upper or lower arch of missing teeth using only four dental implants as anchors.
---
Frequently Asked Questions About Dental Implants
---
---