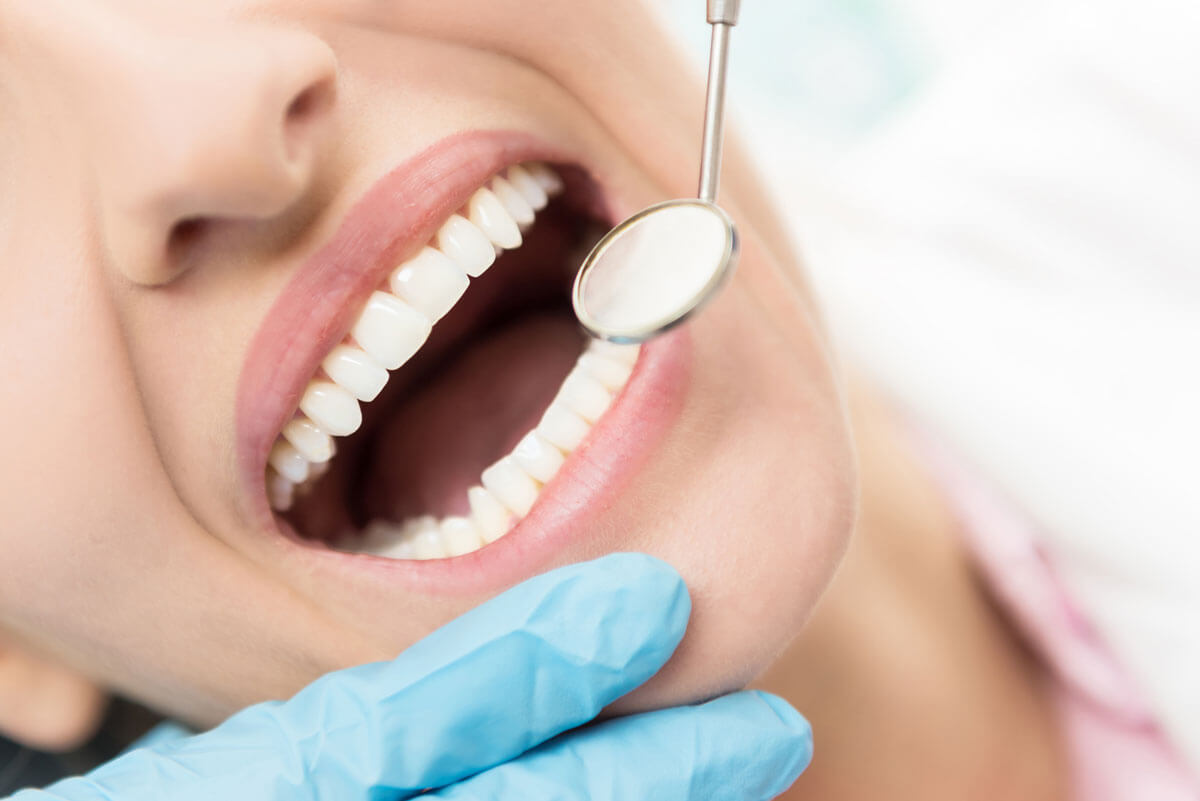 ---
---
What is a Dental Exam?
---
A dental examination is a thorough evaluation of your oral and dental health. We provide a complete exam to identify any potential problems with your teeth, jaw, and soft tissues of your mouth. We will also assess your dental hygiene and make recommendations for improvements to your daily dental care routine. If dental or oral problems are found, we will recommend the best course of treatment and schedule the next step.
---
Benefits of Dental Exams
---
The biggest benefit of regular dental exams is that they increase the chances of early detection of the following dental and oral health conditions:
Tooth decay. Regular dental exams allow your dentist to detect cavities in the earliest stages. This way they can be easily filled before they worsen and require more complex procedures.
Gum disease. When gum disease is discovered in the early stage (known as gingivitis) it is more easily treated. As gum disease progresses it can lead to receding gums, loose teeth, and damage to the jaw bone. 

Oral cancer. The survival rate of oral cancer is high when it is detected early. Regular dental exams could save your life.
---
What Does a Dental Exam Entail?
---
A thorough dental examination includes the following elements:
A visual examination of the teeth.
A visual examination of the gum tissue surrounding the teeth.
An oral cancer screening where the soft tissues of your mouth, throat, and neck are carefully checked for any abnormalities.
X-Rays of the teeth and mouth to detect cavities or problems that may exist below the gums.
Discussion with the patient to answer any questions they may have regarding their dental needs and concerns (including health as well as esthetics and bite - related issues) and how best to address them.
---
Why Choose Dr. Roisman?
---
Dr. Roisman is highly qualified in the field of dentistry. Our practice utilizes the latest technology and best practices to enhance the patient experience. At Dr. Roisman's office we respect your time, keeping on schedule with appointments so that you can get in the chair on time, and out of the chair sooner than you were expecting. We provide non-judgmental dental care in a comfortable, relaxing environment.
---
Frequently Asked Questions About Dental Exams
---